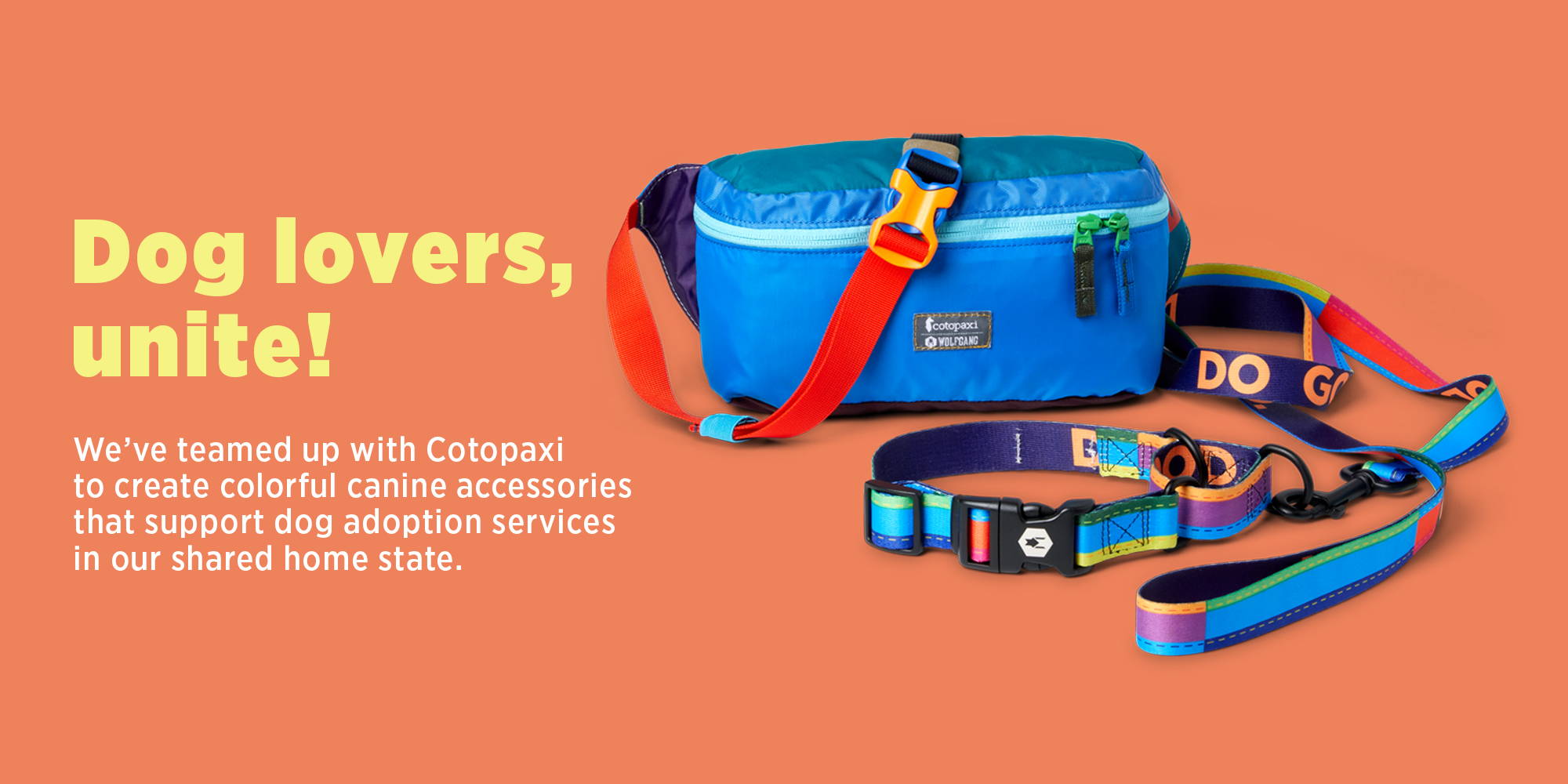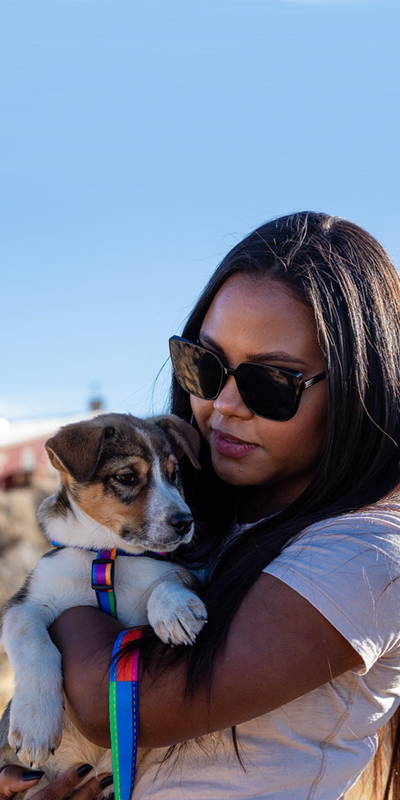 Life is a wonderful patchwork of people, ideas, cultures, foods, stories, and colors. Just look at all the different types of dogs in the world. All bred for different jobs. Different looks. Personalities.
Both Cotopaxi and Wolfgang celebrate the differences in the world that make the food better, the people better, the dogs better, and the world better. Do Good.
COTOPAXI x WOLFGANG
BATAAN FANNY PACK

Made from 100% remnant fabric, this handy hip pack lets you carry treats, waste bags, earphones, and other dog walk essentials in color-blocked style.
NOTE: No two packs are alike and yours may or may not look like the ones in the photos!
---